Seafood Extravaganza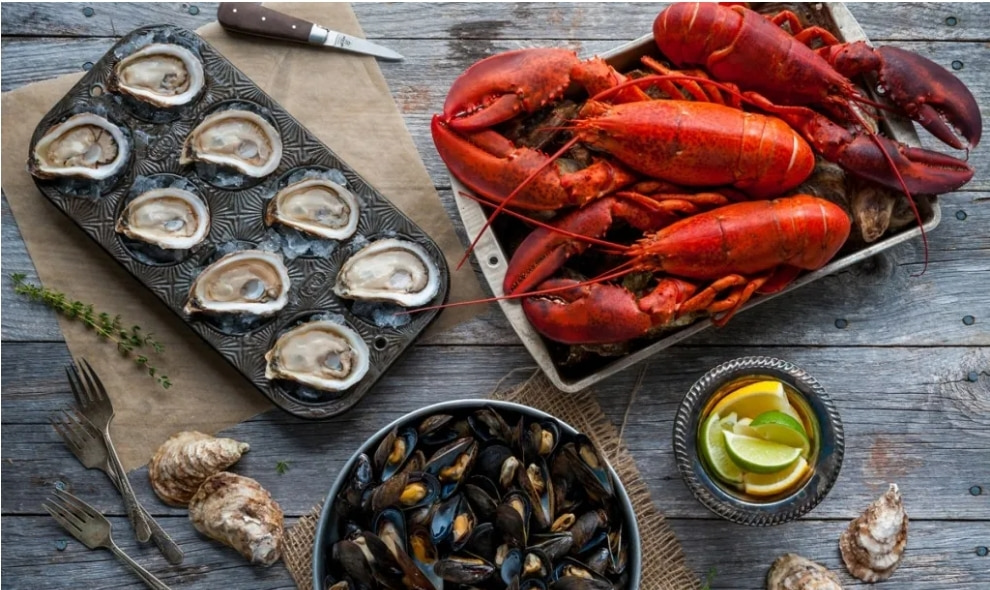 Event Location:
Rodman Hall - Boutique Hotel & Events
Indulge in a truly lavish dining experience at Rodman Hall, Niagara's Premiere Boutique Hotel and Events Centre, with our exquisite Seafood Extravaganza crafted by Feastivities Events & Catering. Immerse yourself in an atmosphere of elegance and sophistication as you embark on a culinary journey like no other.
Located in the heart of Niagara, Rodman Hall & Feastivities Events & Catering sets the stage for a memorable evening of gourmet delights and opulent surroundings. Our beautifully decorated event space creates the perfect ambiance, combining traditional luxury with a touch of modern charm.
Prepare your taste buds for an unparalleled feast as our talented chefs present an array of seafood dishes. From an Oyster Bar to North Atlantic Succulent Lobster, and a wide range in between. Indulge in the abundance of flavors at our Seafood Extravaganza
Immerse yourself in the warm and inviting ambiance of Rodman Hall as you relish each exquisite bite. Whether you're celebrating a special occasion, enjoying a romantic dinner, or simply treating yourself to a luxurious dining experience, our Seafood Extravaganza promises to be an unforgettable culinary adventure.
Join us at Rodman Hall, Niagara's Premiere Boutique Hotel and Events Centre, and let us take you on a tantalizing journey of exceptional flavors, impeccable service, and unforgettable memories. Purchase your tickets today and prepare to indulge in the ultimate seafood experience.
Seafood Extravaganza & Wine Menu